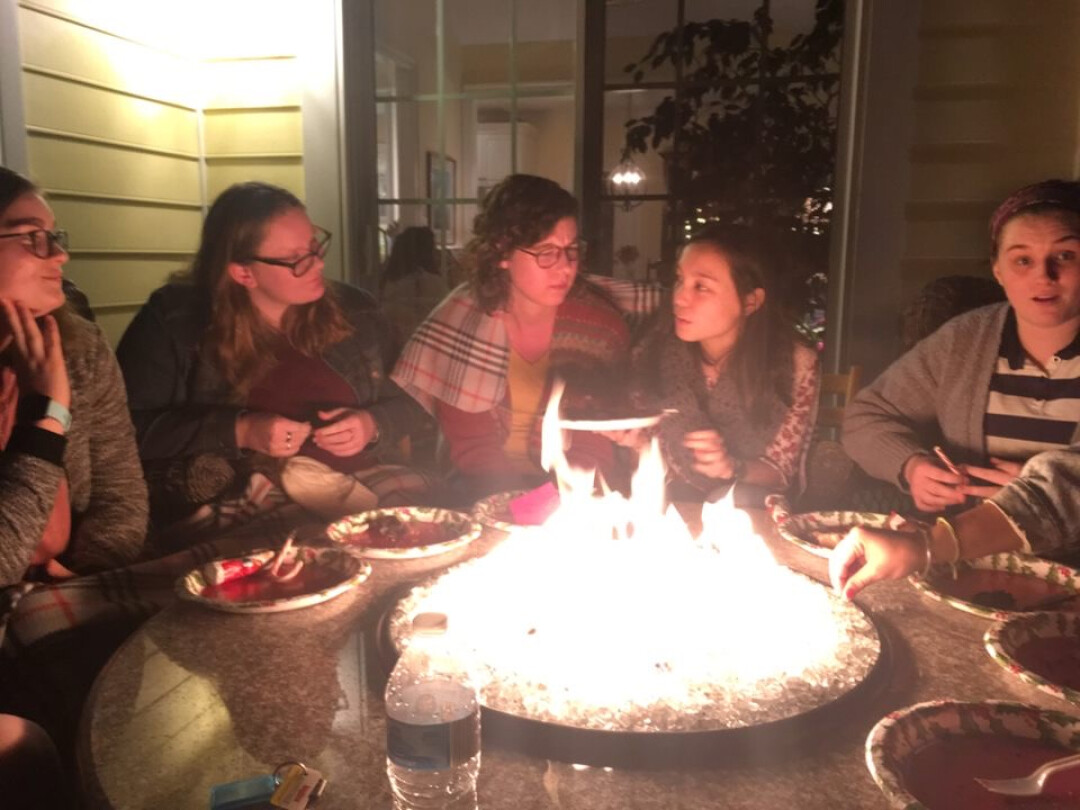 Patty and Terry Hancock know the name and life story of each college student who stops by WPC before that student has learned his or her way around campus. Not only have they had three wonderful experiences with "second daughters" Lizzy, Gaby, and Brittany, but they intentionally get to know each and every UKirk student as a "third family" to all.
Patty and Terry grew up in the same small town outside Pittsburgh and were high school sweethearts. After attending different colleges, they married and spent two years working in Turkey, which Patty describes as a "two-year honeymoon." After working all over the map--in western Maryland, Washington, D.C., and the Outer Banks--they discovered Williamsburg. On a whim, Patty said, "Let's move here!" And they did! After searching for a church and not finding a good fit, Patty and Terry met Pastor John at a community function where he invited them to church. Minutes into the service, they looked at each other and knew they had found their new church home.
When Patty isn't baking or cooking for college students, she's out in her garden cultivating beautiful flowers, walking in Colonial Williamsburg, playing golf with Terry, reading for her book club, or helping on PEO, an educational organization that supports women. Terry serves as Patty's garden laborer (and does an excellent job at it). He also surf-fishes competitively at the Nags Head fishing tournament every year, cheers for the Steelers, participates on New Town committees, and plans "Zip-trips," short road-trips to explore the beauty of the East Coast.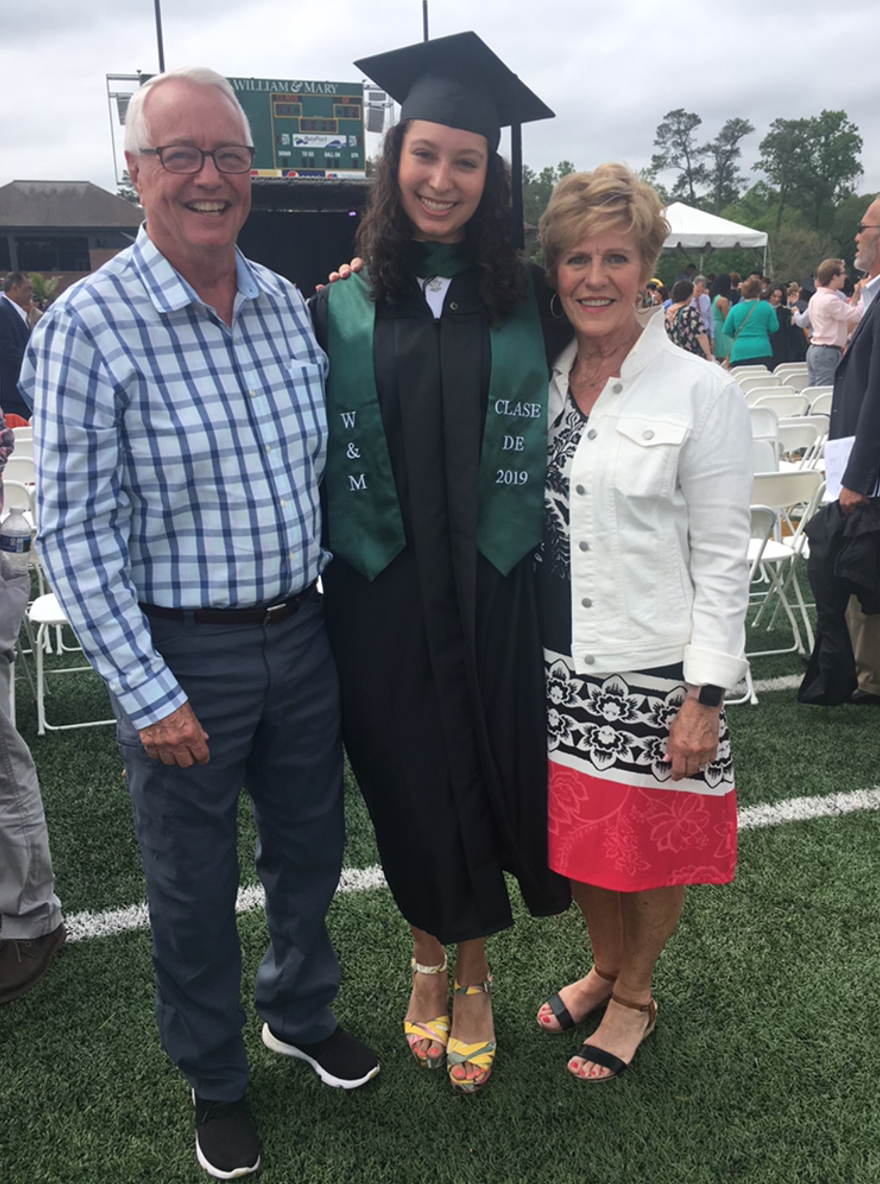 As new members at WPC, Patty and Terry were looking for ways to get involved and felt called to the Second Families program. Patty says, "Since I've been involved in education all my life and I especially loved teaching on the college level, I was missing the interaction of young people: their spark, spontaneity, sharp minds, and youthful outlook on life. I was ready to nurture, mentor, and guide students on their faith journeys." Most importantly, she needed an audience for her fabulous baked goods! Terry reflected on how there was always a bit of chance involved. While they never followed the traditional method of matching with students, they always seem to be in the right place at the right time to meet the needs of another.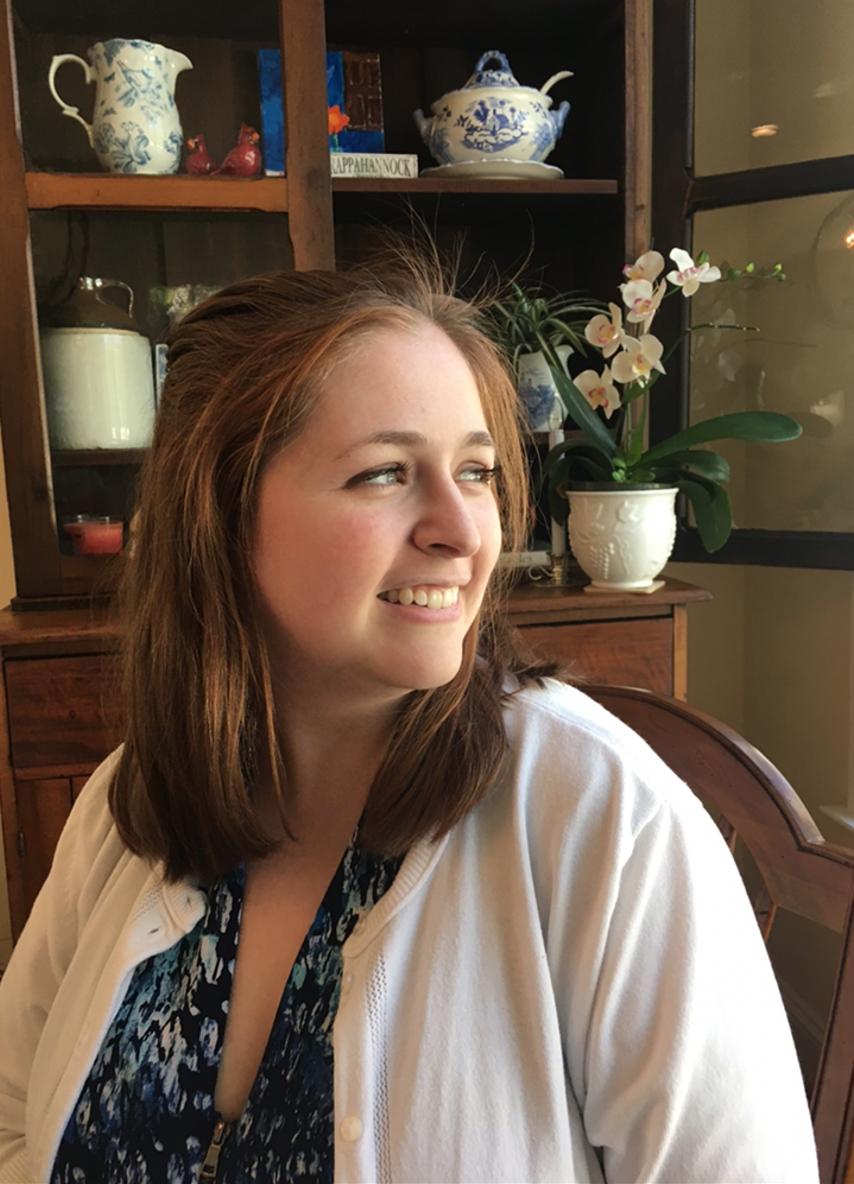 Terry's favorite memories as a second family include friendly trash-talking with Lizzy over football games and helping Brittany practice for her job interviews. He loves the winter progressive dinner, which always features their house as the dessert destination. All the UKirk students pack themselves side by side outside at their fire pit no matter the temperature. He cherishes the competitive corn hole games at the spring backyard cookout.
Patty has a favorite memory with each "second daughter." She remembers sitting next to Lizzy every Sunday morning, listening to her beautiful singing voice and feeling that void after she graduated. With Gaby, she loved the exchange of culture as Gaby taught her how to make empanadas, and Patty and Terry taught her how to play golf in the backyard. She still misses Brittany, her favorite corn hole partner, who carried the games despite Patty's self-admitted lack of skill.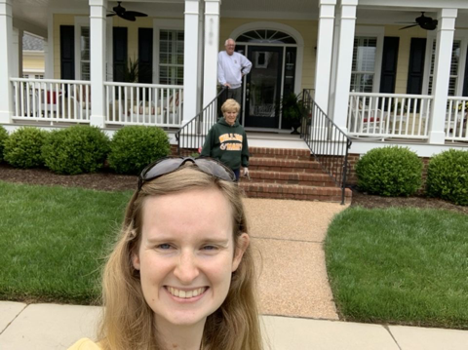 Both Patty and Terry mentioned that each "second daughter" called in a moment of need, and they felt honored to be on the other end of the phone. They reminisced over all the graduations and UKirk Sundays. Terry loves watching four years of growth and seeing a young adult emerge, ready to take on the world. Patty reflected, "We've learned from them during our deep, wonderful discussions about everything in life. Being a second family is a privilege, and the best part is the long-lasting relationships. We know those bonds will not be broken."