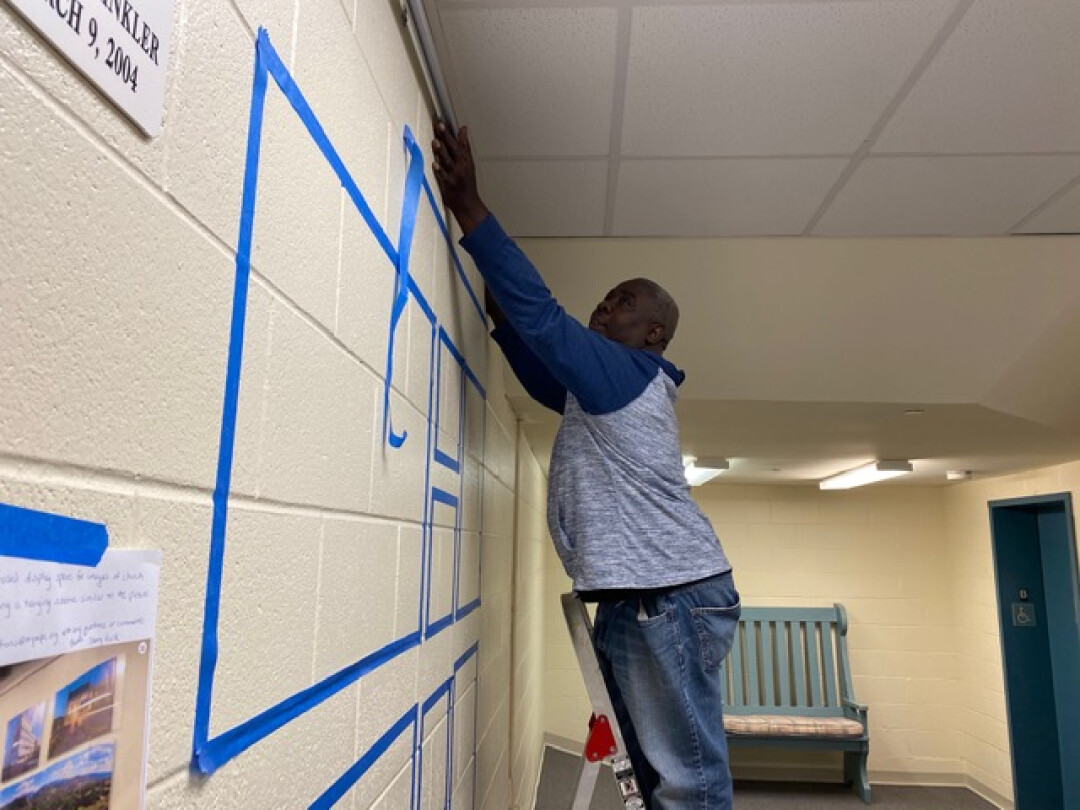 When the job of Facilities Manager came open, Dale Trowbridge knew just the person to send the job description to: Elbert Fleming. Dale can't quite remember when he first worked with Elbert; he guesses it was 1995. Elbert remembers they worked together in Richmond on a job dealing with "a whole bunch of big concrete pipes." They have worked together several other times since that Richmond job, and Dale encouraged Elbert to apply to Williamsburg Presbyterian Church.
Dale says Elbert is laid back in a good way. He doesn't panic when things aren't going well. He has a way of defusing situations, which makes for a good working environment. He is extremely competent, which inspires confidence in his coworkers. Dale was thrilled when his friend Elbert got the Facilities Manager job.
Elbert lives in Richmond, so the first thing he faces is his commute, "forty-five minutes on a good day and an hour on a bad day." Elbert was born in New Zion, South Carolina. When he was very little, his father followed one of Elbert's uncle to Connecticut for better work opportunities. As a result, Elbert grew up in Bridgeport, CT, with his seven brothers and one sister. After high school Albert joined the Army as a Radar Operator. During his seven years in the Army, he was stationed in several places, including Fort Hood, Texas, and Mannheim and Karlsruhe in Germany. During his two European tours Elbert took advantage of the opportunity to travel widely.
After Elbert left the Army, he married his wife Sheila and started working in construction in Connecticut. He and Sheila have two daughters: Alecia, who is married and has three children, and Ebony, who is as yet unmarried.
Elbert and Sheila moved to Virginia to be closer to Sheila's sister, who was in the Army stationed in Fort Lee. Elbert has had several jobs since he moved to Virginia, mostly involving some kind of construction. He is a natural for the Facilities Manager job because he reports, "I like to fix things." The favorite part of his job at WPC is the people, and the variety – "It's not the same thing every day."
Elbert had two responses to a question about his favorite food. First, he said "Italian," but upon reflection, he said, "Actually it's anything my mom cooked."
Between commuting and his job at the church, Elbert does not have a great deal of free time. He has two favorite ways to use what free time he does have: playing with his three grandkids, the oldest of whom is eight; and fiddling with radio-controlled cars, planes, and drones.