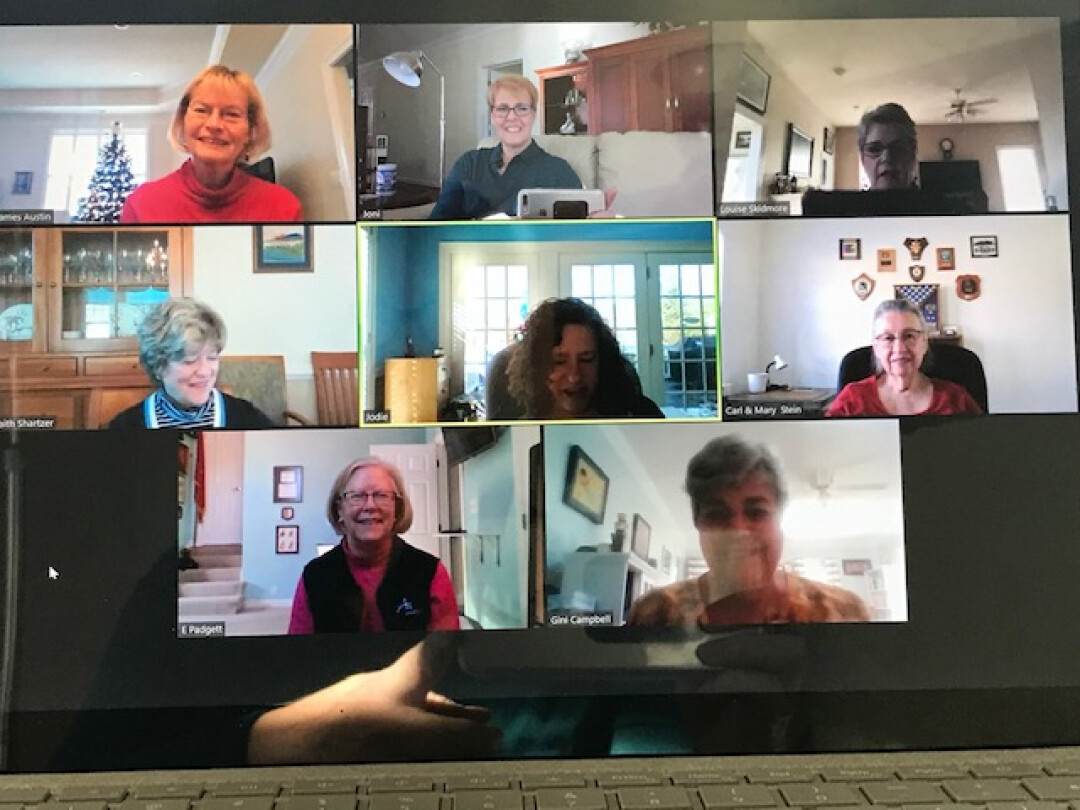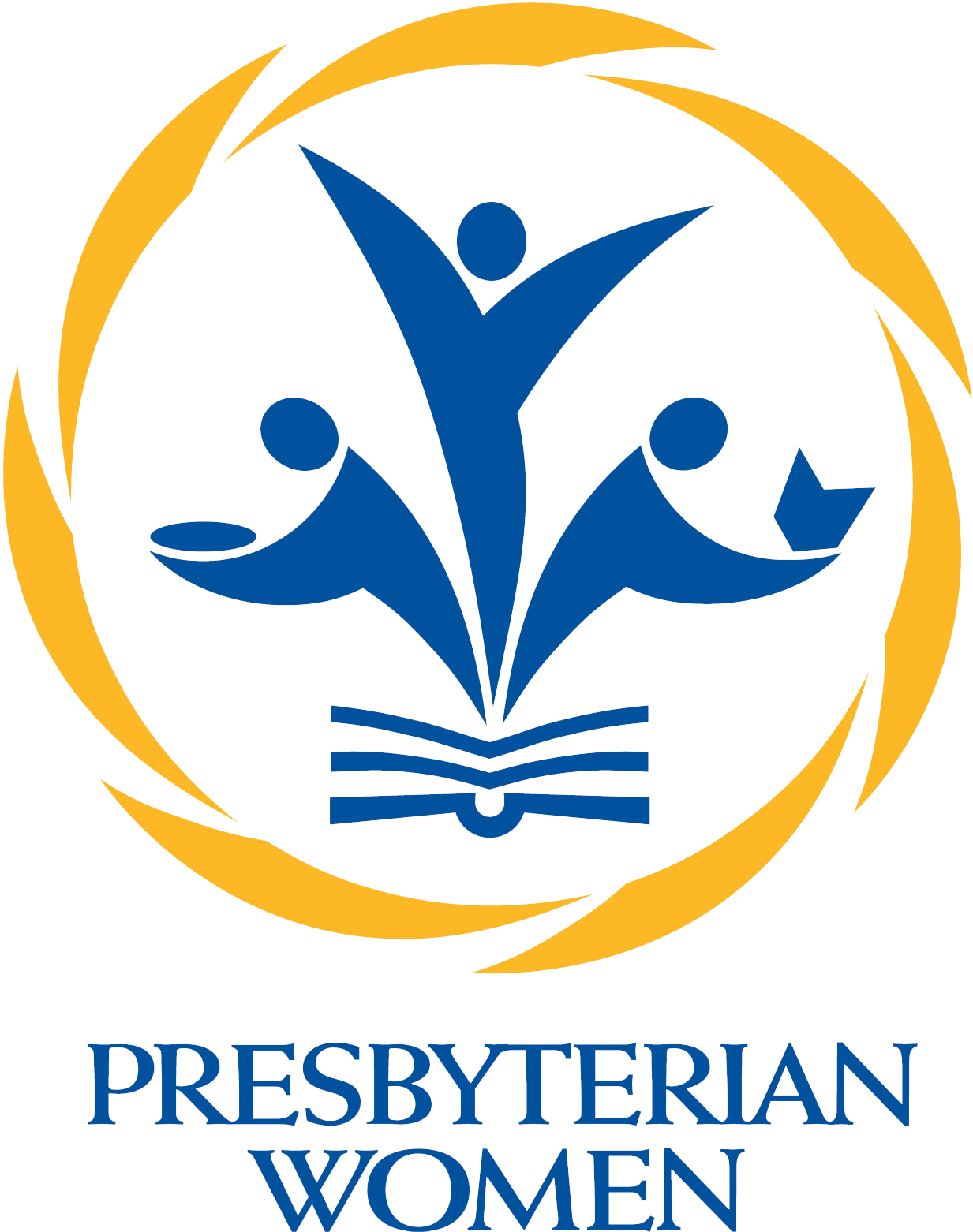 Presbyterian Women (PW) is an inclusive and caring community of women, committed to working toward God's promise of wholeness for all people. At WPC, women who are looking for fellowship and study find a place within the Presbyterian Women community.
Presbyterian Women commit themselves:
to nurture our faith through prayer and Bible study,
to support the mission of the church worldwide,
to work for justice and peace, and
to build an inclusive, caring community of women that strengthens the Presbyterian Church (U.S.A.) and witnesses to the promise of God's kingdom.
Jodie Davis , Robin Sabo and Jill Walton are members of this community.
---
Jodie is currently the Moderator of the Presbyterian Women Coordinating Team (PWCT), and Moderator of Circle 1. However, in the past, she was also a member of Circle 5, and served the PWCT as Secretary, Publicity Chair, and Local Mission Chair. Jodie was invited to join Circle 5 as soon as she moved here, and later started Circle 1 when family evenings just got too busy. Linda Adamchak called her a few years after her family joined the church and asked her to be the Secretary of the PWCT. Although she didn't know much about the Coordinating Team at that time, she said yes, anyway! Needless to say, Jodie has been a big part of PW.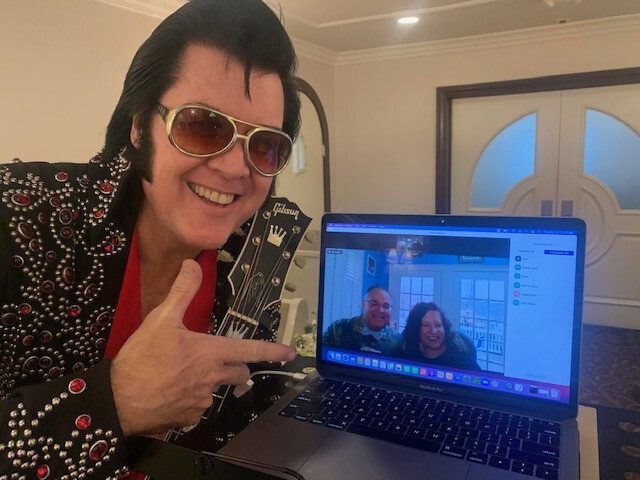 Jodie came to the area in 2008 when her husband Gary was still active in the Coast Guard stationed at Yorktown. According to Jodie, "the ONLY people we knew in the area lived in Williamsburg, so we moved to Williamsburg. We decided to stay when Gary retired in 2012." As a lifelong Presbyterian, she went straight to the PC(USA) website, and WPC was the first (and only) church they visited. "As soon as we walked into the door from the back parking lot, Terri Harris found us, welcomed us, and invited us to EVERYTHING," remembers Jodie. She is a "doer" and feels most at home at WPC when she has something to do. She says, "That works well for Presbyterians, as we like our committees!"

Until recently, Jodie had been fortunate to have three flexible part-time jobs. Unfortunately, all three pretty much ended when everything shut down last year, so just like everyone else, going from employed to unemployed was a huge adjustment. She has been a member of the staff of WPC as the Director of Childcare, MOPS and VBS. She also works for Candid Color, a company that takes yearbook pictures. In addition, she is a substitute teacher and/or assistant teacher for WJCC at DJ Montague where Megan and Audrey went, and for Bright Beginnings, the WJCC blended preschool program.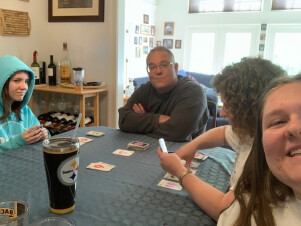 It's hard to imagine Jodie has spare time. When asked what she likes to do for fun, she says, "By myself? Read! Mostly trashy beach reads and "cozy" mysteries (sorry, church family!). I am one of those people that has a huge stack of "to be read" books, that never seems to get any shorter. With family? We have been playing a lot (A LOT) of games over the last year. Skip Bo is a favorite of all, and we enjoy Farkle and Yahtzee as well. Megan and I have a book of card games, and we're trying to learn some new card games (we found some good ones, and some duds)."
Jodie's other life priority is her family. She and Gary just celebrated their twentieth anniversary on January 1. Megan is about to graduate from high school and head off to Saint Leo University in Florida. Audrey is finishing up her freshman year in high school.
FUN FACTS ABOUT JODIE

What is your favorite app?
Right now? The AllergyAlert pollen app. I also like the ShopShop app. It's kind of like the Notes app, and lets you make endless amounts of lists (I like lists). And being home for a year, and cooking more than I ever have, the All Recipes app has been a favorite.


What is your favorite childhood memory?
My grandparents lived across the street from us, and I spent as much time with them as I did at home. I was so fortunate to have them, and I miss them every day. One of my favorite things was going with them to their hunting camp in northwestern PA (NOT to hunt, but to ride bikes, sit around the campfire, and generally have "kid fun"). Oh, and playing "skat" with Grandma.


One adjective that best describes you?
Type A? Chaotically organized?


What is one thing people would be surprised to learn about you?
I was born on Friday the 13th. That's my "go to" icebreaker.
---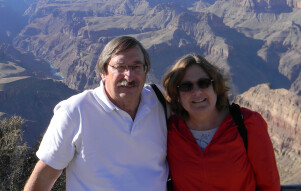 Robin Sabo is newer to Presbyterian Women. She is currently Membership Co-chair and Co-Moderator for Circle 7. She joined PW shortly after joining the church and was invited to attend Circle 7 by neighbor Pat Murray. Robin explains, "Pat was hosting the annual Circle brunch and meeting, and all of the ladies were so kind and welcoming. They all had such interesting stories. I wanted to be part of this."

In August 2018, Robin and her husband, Greg, retired in Williamsburg and moved to their new home in Colonial Heritage. While taking an Osher class on hymns taught by WPC member Bruce Brown, which was held in the Choir Room, she started looking for a new church. She attended worship services and joined WPC in October 2019.

Robin says, "It's very easy to become involved in the church community. There are activities and ministries that meet many interests. In addition to my Women's Circle, I enjoy the book club, Kirk Crafters and Flower Sharing." Although relatively new to WPC, Robin has become involved in many areas of the church family.

Robin and her husband Greg were married in 1979. Their extended family includes a brother, Randy, who lives in Maryland. Greg has four siblings, one in Tennessee and three in central Ohio. They also have a number of nieces and nephews plus three great-nephews.

Robin spent the first half of her career working as a Registered Dietitian. In her early forties, she made a major change when she completed a Master's degree in Library Science and became a corporate and academic librarian for the last twenty years of her career.

FUN FACTS ABOUT ROBIN



One adjective that best describes you?
Curious. I'm a retired librarian!

What is one thing people would be surprised to learn about you?
Even though I was the dietitian, my husband is now the primary cook, and he is much better at it.


What is your favorite childhood memory?
My family travelled from Maryland to the Upper Peninsula of Michigan for two weeks every August to visit our extended family. My brother and I loved playing on the shores of Lake Superior and visiting with both sets of grandparents, our aunt, uncle and cousins.


What is your favorite app?
Prior to getting my COVID vaccine, I ordered my groceries online. I got very familiar with Instacart


What do you like to do for fun?
I love being retired and trying new, fun activities. I've always loved reading, traveling, and attending movies and cultural events, but since I've retired, I've tried line dancing and watercolor painting.
---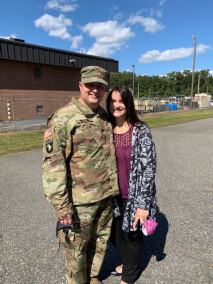 Jill Walton has found a place at WPC as Vice-Moderator for Presbyterian Women. She also is a member of Circle 5. Jill says that she loves the idea that her grandma in Iowa is studying the same book as she studies here in Virginia. She also loves the support of this group of women.

Jill and her husband settled in Williamsburg when her husband was on active duty in the Army; he decided to switch to the Reserves in order to provide some stability for their older children, so he found a civilian job in Newport News.

When it was time to look for a church, the Waltons found that WPC had everything they were looking for. Jill says, "WPC is a church with many different groups/activities to be involved in, a thriving youth group, pastors we connected to, and a wonderful choir for my husband to join. (We were also born and raised Presbyterian so that narrowed it down.)"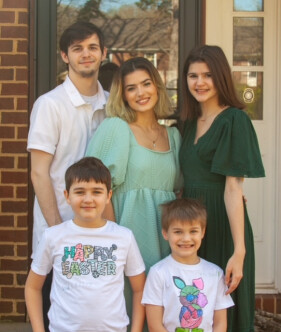 Family is important to Jill. She and Greg have been married for ten years and have five children. Jane is 20, Jackson is 19, Kayleigh is 17, Rhodes is 8, and Nolan is 6. According to Jill, "It's harder for everyone to be home at the same time these days, but we love to play games, go to the beach, and be lazy together. We had two different Quarantine Olympics, which was full of lots of challenges, that Jackson won both times.

When Jill was 25, and her big kids were 3, 2, and 3 months old, her husband died. Jill explains, "It completely changed my life. But we got up. Life has a funny way of moving on and we don't sweat the small stuff. That's how I did it. Because I was asked that all the time."

Jill feels at home at WPC. She has a feeling of belonging and walks with purpose, like it's her own home.

FUN FACTS ABOUT JILL



One adjective that best describes you:
Creative


What is one thing people would be surprised to learn about you?


Jill does have some hidden talents: one of them is that she likes to embroider.


What is your favorite app?
Hard to decide what my favorite app is, I like to get on social media. The most useful app is probably Pinterest, so I know what to make for dinner.


What do you like to do for fun?
I like to go to the beach, hang out on the deck with a fire going, go on outings with friends, with or without the kids, and do a puzzle.