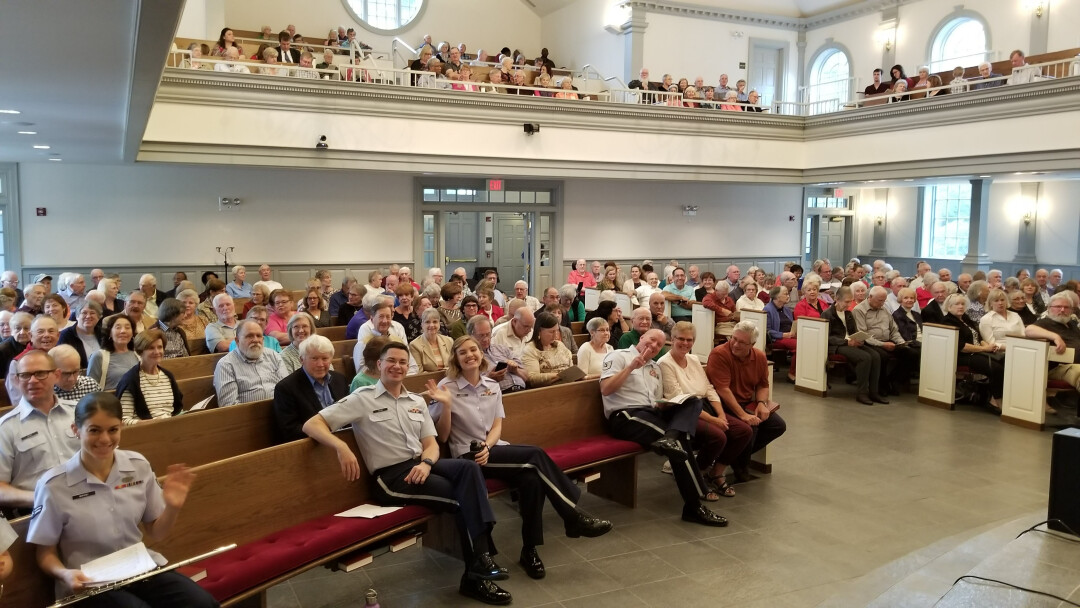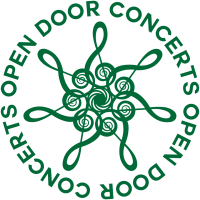 In this post we speak with Tom Bozek and Ellen Morgan to understand the origins of the Open Door Concert Series and how the program has been adapted to serve our community during the pandemic. Planning for the concert series, now in its second season, began in May, 2018 through the energy and persistence of Tom Bozek. In addition to Tom and Ellen, committee members include Chris Bechtler, Sam Bowlin, Norman Elton, Leslie Stacks and Sherry Volk.
Ellen Morgan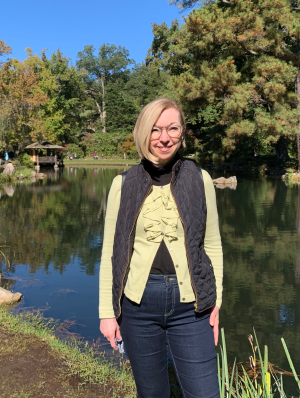 How did you get involved with the Open Door Concert Series?
EM: I spoke to Chris Bechtler and Norman Elton, and brought an example from my Mom's church, Abington Presbyterian Church's Community Concert Series, Abington, PA.

What is the goal of the series?
EM:
Entertainment–To provide wholesome entertainment and great music for the church membership and the outside community.
Outreach–An attempt to draw the outside community into the church with the hope that people would return to a worship service or other ways of connecting to the life of the church.
Teaching– Enriching people's lives through great music and a spiritual message.

It is my hope that the Open Door Concert Series of WPC, a mostly white congregation, will be intentional about including diverse cultures and music styles, professionals as well as community groups, in its selection of concert themes and performers. As a start, I like to draw a 10- or 20- mile radius around our church building and think about how to be inclusive of community members within it, so that we can draw the widest audience. What might that look like?
A Gospel Choir with special invitations to neighbors and multi-racial congregations
World music, Latino, Asian, Brazilian, Indian (etc.) performers
We have an upcoming jazz program, partnering with a popular local performer and radio broadcaster
A Metropolitan opera star sings a concert of arias dressed in costume
A colonial concert of hymns and period music, including multi-racial traditions
A sing-along Requiem Service, honoring those who've died--an annual WPC "in memoriam" concert
As a long-term goal, and as the world becomes increasingly diverse in religions, languages, economic groups, and other cultural groups, we can be better community builders by appreciating many cultures. We can establish relationships with people from cultures other than our own, and build strong alliances with different cultural groups. Understanding cultures will help us all overcome and prevent racial and ethnic divisions, and an appreciation of cultural diversity goes hand-in-hand with the just and equitable society we hope to achieve.
Finally, little did we know that vulnerability would take over given the effects of COVID-19. Our health, for sure, but also our sense of community, is threatened. I feel as though our free programming is aimed at restoring that community. The arts can be one of the ways to recovery after this time of lost community. We hope it sparks a light in everyone's day and gives reason to pause and be grateful for the wealth of music we will one day be able to enjoy together in our sanctuary.



What has music meant in your life?
EM: One of my biggest memories of growing up was having the Washington D.C. Community School of Music housed in my Dad's Presbyterian church, where he served in the 1960s and 70s. Each Christian Ed classroom also housed pianos, strings, brass, and xylophones, and doubled as practice rooms, music theory classes, or dance studios. It was also where I studied music and dance as a kid, in a richly diverse community.

What makes you feel at home at WPC?
EM: The full range of generations of our members. We have so much to learn from the wisdom of older generations, and the innovative energy of our youth.

Where did you grow up? What places have you lived?
EM: I grew up in a Presbyterian Pastor's family, born in Valley Forge, PA, lived in Belle Meade NJ, Washington D.C (Prince George's County, MD, Arlington & Falls Church VA), Butler and Beaver, PA.

What activities give you energy in your life?
EM: Chess, Volleyball, Pickle Ball ( my newest sport), biking, hiking, Work ( yes I get energy from it!)

Tell us about your family.
EM: My Dad's family is from Doylestown, PA, and my Mom's is Philadelphia. She currently lives in Presbyterian Homes, Rydal Park, PA. I have 3 sisters in NYC, PA and NJ, and I'm the oldest. My daughters Erica (Arlington, VA) and Grace (Logan Circle) live and work in Washington DC, and attend NY Ave. Presbyterian Church.

What is your favorite meal?
EM: Oysters & Mango Salad from Casa Pearl (eatcasapearl.com) and Duck Breast from the Hound's Tail. (thehoundstail.com)

What is a major event that changed your life?
EM: The Youth Ministry at Falls Church Presbyterian Church, Westminster Choir College Summer Workshops in Princeton, NJ, Summer Seasons at Chautauqua NY, meeting John Morgan at Grove City College, and Ruth Bader Ginsburg's lifetime career achievements.

What do you do for work?
EM: I'm a Solutions & Inside Sales Coordinator for a couple Microsoft Software Applications Firms in NY.

What's your favorite book?
EM: Charlotte's Web
---
Tom Bozek

How did you get involved with the Open Door Concert Series?
TB: I overheard in choir some WPC needs and wants, and then tried to get something to happen. Two projects really interested me: the completion of our pipe organ and setting up a WPC concert series. I started a discussion and nudged a few people who knew more about WPC than I so we could figure out how to finish what WPC had started long ago in one case, and start something new for the other. About the time the pipe organ was completed, I convened a meeting with Norman Elton, Chris Bechtler, Sam Bowlin, Sherry Volk, Rob Brown, and Hans Schwartz, inviting them to help to refine the concert idea.
Being able to work alongside the Open Door Concert committee keeps me involved. They are a wonderful team of dedicated self-starters, willing to pitch in wherever and on whatever needed. I think we have produced memorable, high-quality concerts and have received a great response from concert patrons, WPC members, and the community.

Do you have a story of a memorable Open Door concert?
TB: All concerts are memorable, but our first pre-recorded concert (premiered on YouTube on October 25 of this year) stands out. For me the memorable story is what happened behind the scenes. The performers had to be willing to perform and record to an imaginary audience. Norman borrowed video equipment from W&M. Chris spent hours editing the audio and then synchronizing the audio with the video. Sherry, working with Leslie's fabulous artwork, turned on her PR magic. Ellen planned the live online reception after the concert premier and recruited John to co-host a very smooth reception that included the performers.

And still, the story is incomplete. How to nurture community with an online concert is a current challenge. How do we reach those who have no connection to WPC? Ideas are welcome: contact us at . We continue to rethink our concerts for Spring 2021.

What has music meant in your life?
TB: Music means many things to me: mental and physical exercise; it's stimulating, relaxing, even consoling. Come to a Chancel Choir rehearsal and you will get physical exercise. If like me you don't read music particularly well, figuring out what to do and how, with all those black dots flying by in the music score, is mentally challenging.

I don't see myself as an outwardly emotional person, but I confess that certain hymns choke me up and I'm unable to continue to sing. They obviously cause an emotional reaction, for their meaning as well as the memories they bring to the surface. I like and listen to most forms of music as often as possible.

Where did you grow up? What places have you lived?
TB: I grew up in western Massachusetts (South Hadley). After college, I moved to Northern Virginia and worked as a civilian in several offices in the Department of Defense. Williamsburg has become my third home.



What activities give you energy in your life?
TB: Being with family; working with friends at WPC; making sawdust (elementary woodworking). [Note: Tom's workshop t-shirt reads, "Sawdust is Man Glitter."]

Tell us about your family.
TB: Joane and I will celebrate our 51st anniversary in February. We have three grown children. We have a teenage granddaughter who is one of my two favorite redheads; the other redhead is her aunt, our second daughter. We have a three-year-old granddaughter who is a delight. And by the time anyone reads this, we will have our first grandson. We miss having time with grandchildren; they learn and grow so quickly.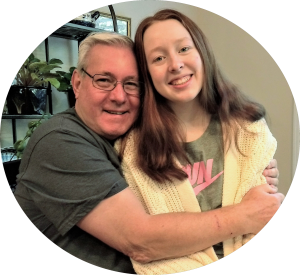 What is your favorite meal?
TB: Surf and turf is the only way I know to claim two favorite meals (Maine lobster and filet mignon). I do grill a great filet accompanied by sautéed mushrooms and onions, and of course a decent cab.

What is a major event that changed your life?
TB: Joane accepting (finally) my marriage proposal.

What do you do for work?
TB: I'm retired. Being committee chair for the Open Door Concert Series is both time-consuming and personally rewarding. It also lets me practice many of the skills I learned during my income-earning years.

What's your favorite book?
TB: The Hunt for Red October is the only book I've ever read cover-to-cover through the day, through the night and through the next breakfast. I'm not a fast reader but my lips still blistered.