Connecting with Chris Bechtler
An Interview from the WPC Connections Team
Over the past five years in your role as Director of Music Ministries, most of us have seen you in a serious light, dressed in black robes as you conduct the choir on Sunday morning. During this pandemic, you've been called upon to adapt and operate differently as you maintain the music program at WPC. Your online activities have given us glimpses of the less formal side of the music program and you as the director. This is a perfect opportunity to get to know you better.

What has been most difficult?
CB: Just the fact that we can't gather in person. That's so central to what we do—that's what a choir rehearsal is. So it's been a complete re-imagining of how to have a music ministry when you can't do any of the things you normally do.
But the key thing is the "ministry" part of it. How can we take care of one another? And how can we, as a group, continue to minister to the congregation? We've been able to find ways to do both sides of that.

What opportunities have opened because of this new world?
CB: There are a lot of music directors and choir members in the same situation, so there has been a lot of sharing of ideas, and that has been really nice. It's a great feature of the community of church musicians that we tend to be generous with ideas and happy to share what works. It also helps to know that other people are going through the same struggles, so you know you're not alone.
On a more practical level, I've been able to "attend" a lot of things online that I wouldn't have been able to do in person. When you don't have to travel, things are easier (and less expensive).

You seem to be calling upon significant technical skills outside of the traditional realm of music. How did you acquire these skills? Is that part fun for you?
CB: That part is a lot of fun for me!
A few of things in my past have helped. I used to make "learning tapes" for a Barbershop chorus and high-school choirs I directed. Those were done with older technology, but that was a good base to jump off from. It's a lot easier with a computer!
Right out of college, I worked as a proofreader and copy editor for a small publisher. We used Photoshop, Illustrator, and some other software all the time, so I got a lot of practice with it. That made it easier to pick up the video editing software, since a lot of the software is pretty similar.
Also, I just like tech stuff. I enjoy building computers and working with them, so I didn't shy away from doing this.

With your music video as part of the stewardship campaign, you included everything from junior to senior choirs, organ, bells and instruments. Where do you go from there?
CB: I wanted to get everybody involved. I see that as part of my mission: to get as many people involved with music as possible.
All of those groups—choir, children, and bells—are meeting regularly, but since it's a different format, I imagine a lot of people didn't know that. So I wanted to show everyone making music together.
Where do we go from there? We'll have some more virtual things coming up, with children's choir for the first time, and we'll have handbells in worship in a few weeks.

How could someone participate in the music ministry if they aren't already part of it?
CB: There are a lot of ways!
If you play an instrument, now is a great time to get involved. Since we can't have large groups, we're looking for solo instruments in worship, so let me know!
If you'd like to play handbells, we have a lot of opportunities. The handbell groups can get together, since we can stay far apart and wear masks. We have two groups of six ringers practicing regularly now, and we can have new groups with as few as four members.
If you sing, all the options are online for now. We've done a few virtual choir videos, and we'll do more of those. The choir has been meeting weekly on our regular rehearsal day on Zoom to catch up and check in on one another, and we'll start adding some music to those meetings in the next couple of weeks. You're welcome to come to the weekly choir Zooms and meet the rest of the group (they would love that!), and I'll let you know what we're doing next as far as practicing or recording.

---
A bit about you...

Although you have been here for five years, remind us of your longer history with WPC.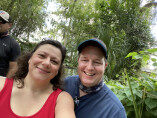 CB: My wife, Laura, and her family were members here when we met (in 1999). We were married here in 2002, in the old sanctuary, by Sam Massengil. Over the years, we came to a lot of services together (particularly on Christmas Eve). Beyond that, I'm a sort-of local, being from Richmond. Of course, we visited this area a lot when I was younger, so I've always been familiar with Williamsburg.

What is your favorite style of music?
CB: Choral music is of course my favorite type of music. My first love is a-cappella music (music for voices without instruments). My absolute favorite is music for orchestra and choir: works like Messiah, Mozart's Requiem, or Elijah. Outside of what I do as a musician, I like '80s rock a lot.

What does the Bechtler family do for fun?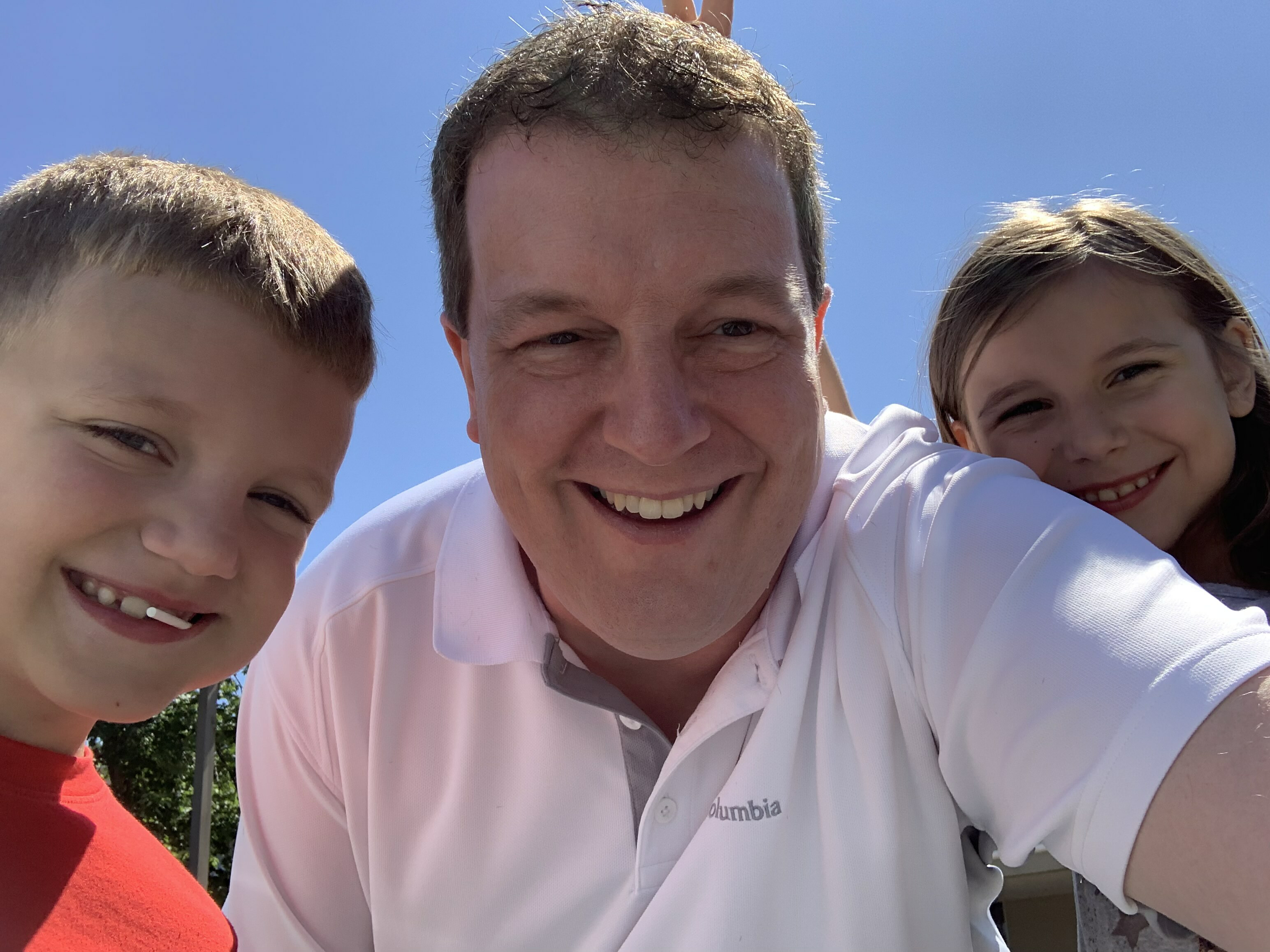 CB: We like to travel and sightsee a lot. Williamsburg has a lot of that to offer, so that's been great for us. Laura and Katie really like zoos, so we go to a lot of those. Recently, we've been doing a lot of bike riding, which has been really nice. Josh is into every sport he can find, and Katie likes to dance.

What is one thing people would be surprised to learn about you?
CB: I used to sing in a rock band. We opened for Green Day once, before they were famous.

A book you read in the last year that you'd recommend and why?
CB: "Underground Airlines" by Ben Winters. It's the best novel I've read in a while, and a real mind-bender.


What is your favorite or most memorable meal?
CB: My favorite dish is Fettuccine Alfredo.