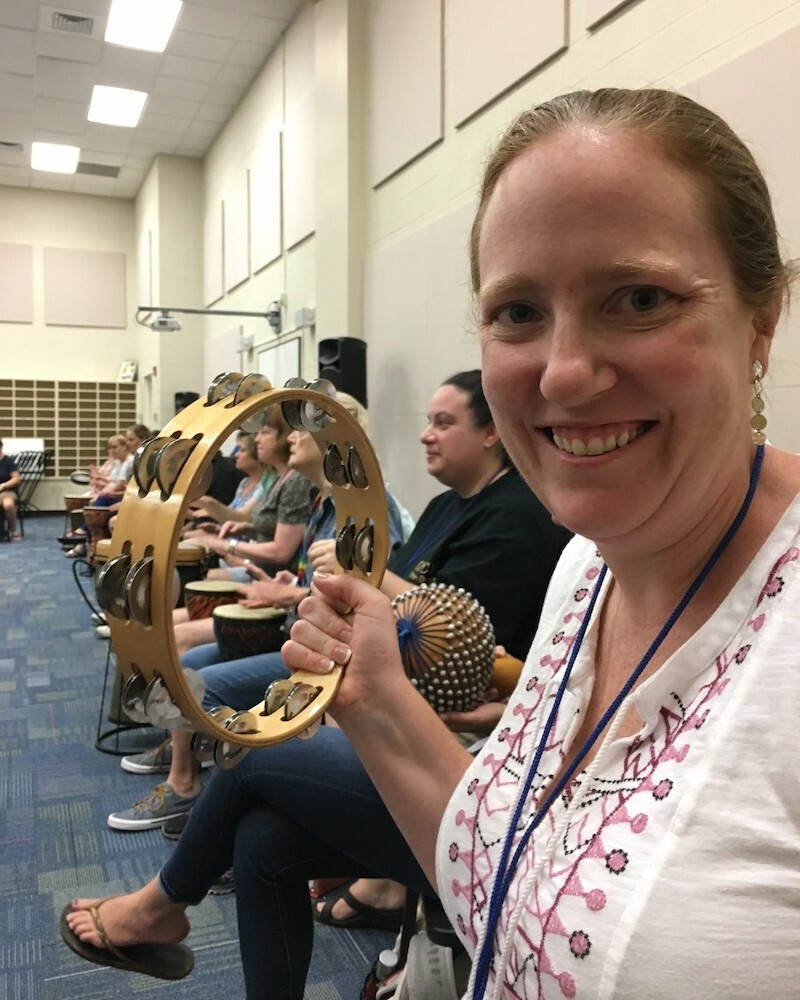 Rebecca Elton
Director of Carol Choir
Rebecca grew up in Cresskill, New Jersey, where she learned the importance of music and storytelling in worship while sitting around the rug at "Children's Worship" and participating in Vacation Bible School summer after summer. When she was in High School, Rebecca was asked to be one of the song leaders for VBS and her life was never the same again - 22 summers of leading VBS songs and counting!
At William & Mary, she found a home away from home. Rebecca majored in Biology and Environmental Science, but her passion for science always went hand-in-hand with her love of music. She was an alto in the W&M Choir, directed the W&M Pep Band, and played handbells with the Westminster Ringers. After earning a Masters in Environmental Education from Lesley University, she married her college-sweetheart, Norman, and settled down in Williamsburg.
Backed by WPC's continuing education program, Rebecca attended a 3-year Chorister's Guild Institute (CGI) training program for children and youth choir leaders beginning in 2017, earning a "Certified Director of Young Singers" designation. The program immerses leaders in developing skills from conducting to anthem analysis to planning and running rehearsals. Along with new warm-ups, games and fun techniques she can insert into rehearsals and performances, Rebecca is especially grateful for the new network of talented musicians and educators she developed through the CGI program.
Rebecca currently channels her passion for science into her work as a Biology teacher at Jamestown High School, shares her love for God through music as the Carol Choir director at WPC and counts her blessings as the mother of Haley and Jackson.
There is music in every child. The teacher's job is to it find and nurture it. –Frances Clark