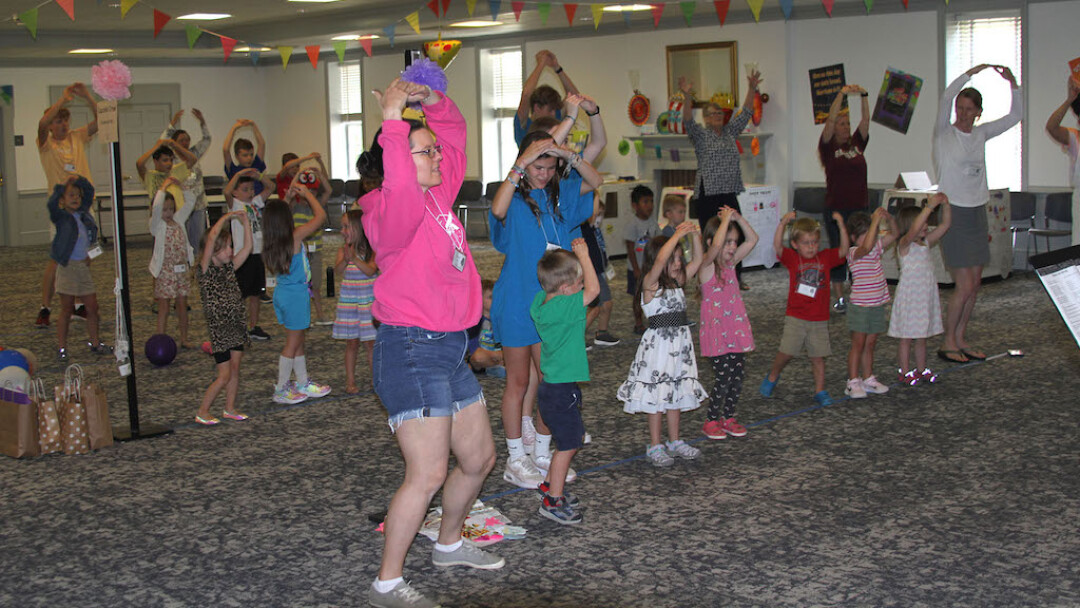 I know what you're thinking. "But Jodie, VBS is for kids!" We'll, I'm here to tell you today that VBS is for EVERYONE! This is truly and absolutely the most inter-generational event that WPC has to offer. Our youngest church members start their VBS journey when they're 3 years old. When they graduate from being a VBS "kid," they almost always become youth volunteers. The children's parents are involved in the planning before, and during the week. Grandparents who miss their grandkids volunteer (or bring their grandchildren with them!). There is something (and a place) for everyone at Vacation Bible School.
But what if you're not involved in Christian Education? Not required! Our pastors and staff visit us during the week; we have Presbyterian Women give their time to VBS; choir members and bell ringers volunteer. Our church leadership, our wonderful deacons and elders, make time in their schedule for this fun-filled week.
My VBS Story
My personal VBS journey started way back in the 80s at home in PA. I have so many memories of our community VBS. In our small town, all of the churches combined into one VBS and we rotated host churches every year. One of the pastors was always "Freddie the Fisherman" for the week. As soon as I "graduated," I immediately signed up to volunteer as a youth volunteer. And as Gary and I moved around as adults, I was always a part of VBS in any church we attended. If everyone has a "thing," this is mine!
Others Have Stories Too
But I'm not the only one with a VBS story. So many others in our church have a long and wonderful history full of memories of their experience with Vacation Bible School. Ask Rebecca Elton her VBS story. Elizabeth Padgett, Sallie McLain. . . The list goes on and on. Even Gary has a VBS story! (Anyone remember the birthday cake-turned rocket ship from a few years ago?). Ask "A" Williams about his WPC VBS story! Fortunately, we made a good first impression on our about-to-be-new DEM!
This is the year where you can start YOUR VBS story! Online registration for volunteers and students can be found at mywpc.org/vbs. If you can't be with us during the week, let me know! There are many ways to be involved that don't involve a Monday-Friday commitment. Everyone is welcome AND has a place at Vacation Bible School!