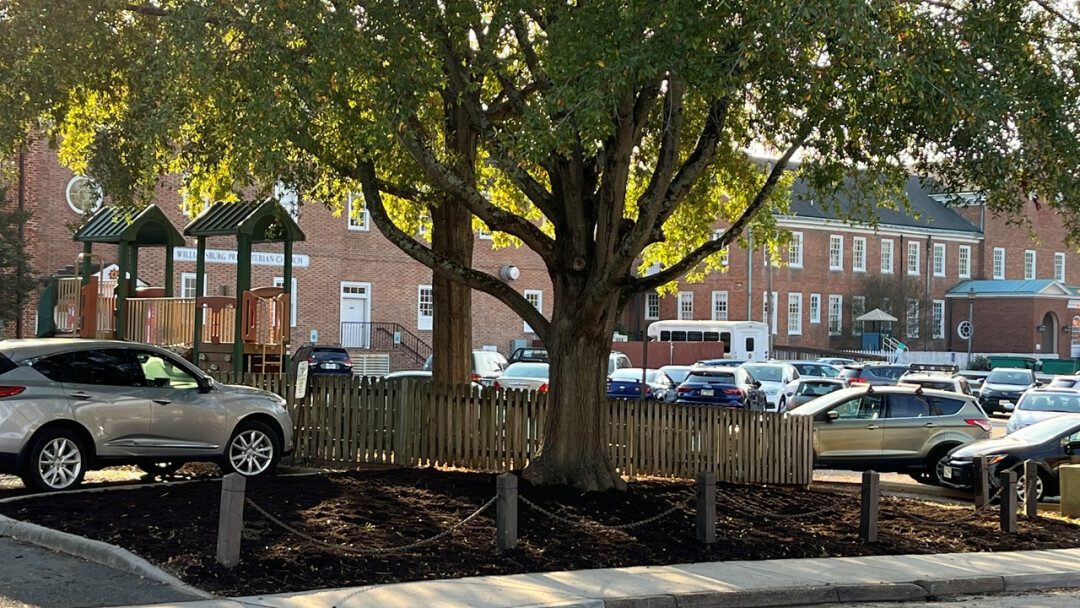 If you have passed by the back parking lot in the last couple weeks, you may have noticed a nice lift for the landscaped area across from the W&M Spirit Shop. The overgrown shrubs, "runaway" ivy ground cover, weeds and debris were cleared out. The area was mulched, and the large tree was limbed up for greater visibility of the playground and church from the street.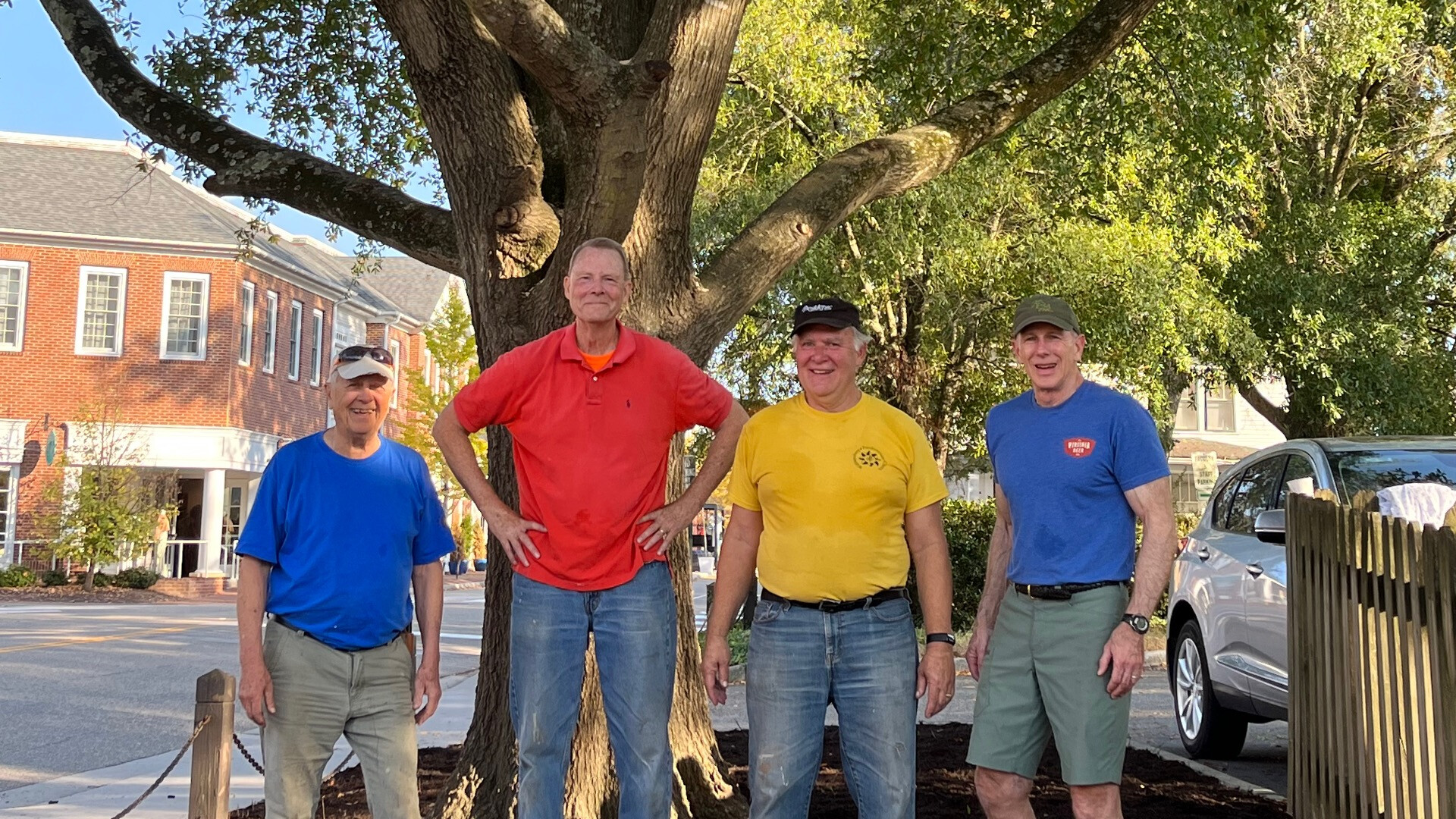 The cleanup crew consisted of Jim Kirkpatrick, Fred Whitley, Chuck Timko, and Jim Winthrop (per the photo order). This work was based on one of the WPC Gathering Spaces Committee's recommendations for improvement projects both inside and outside the church.

The next phase of this project will involve some additional improvements in the mulched area with the design to be determined in the months to come.

This project, along with the other project recommendations of the Gathering Spaces Committee, are being managed by a Session-appointed Implementation Team: Betty Ann Davis, Kathy Chambers and Fred Whitley.

Stay tuned on future updates from the Gathering Spaces Implementation Team on the status of other church improvement projects.