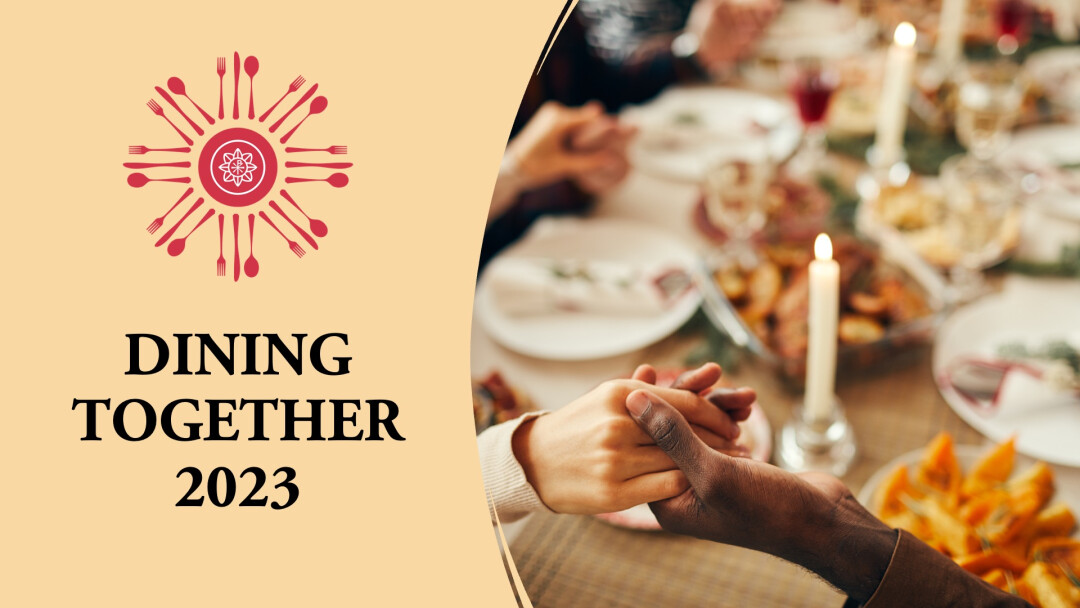 Make new friends and renew acquaintances by joining Dining Together, a fun dining group offered by Williamsburg Presbyterian Church. New groups of 6 or 8 will be assigned this Fall.
There are choices: DINNER or LUNCH, Dining In or Dining Out.
Singles and Couples welcome to join a dining group.
Each dining group making decisions best for them.
Beginning Sunday, September 17 through Sunday, October 1, you will have the opportunity to sign up and indicated your dining group preferences:
During Coffee Fellowship in Stevenson Hall on September 17, September 24 and October 1
Signup sheet in the Welcome Center beginning Monday, September 18
A Potluck Kick-off Dinner for all participants will take place in Stevenson Hall, Sunday, October 22, 2023. Check-in begins at 5:30pm to receive a name tag and enjoy appetizers. Dinner will begin at 6:00pm.
Watch future WPC publications for more information. Your commitment to participation is the secret to success.