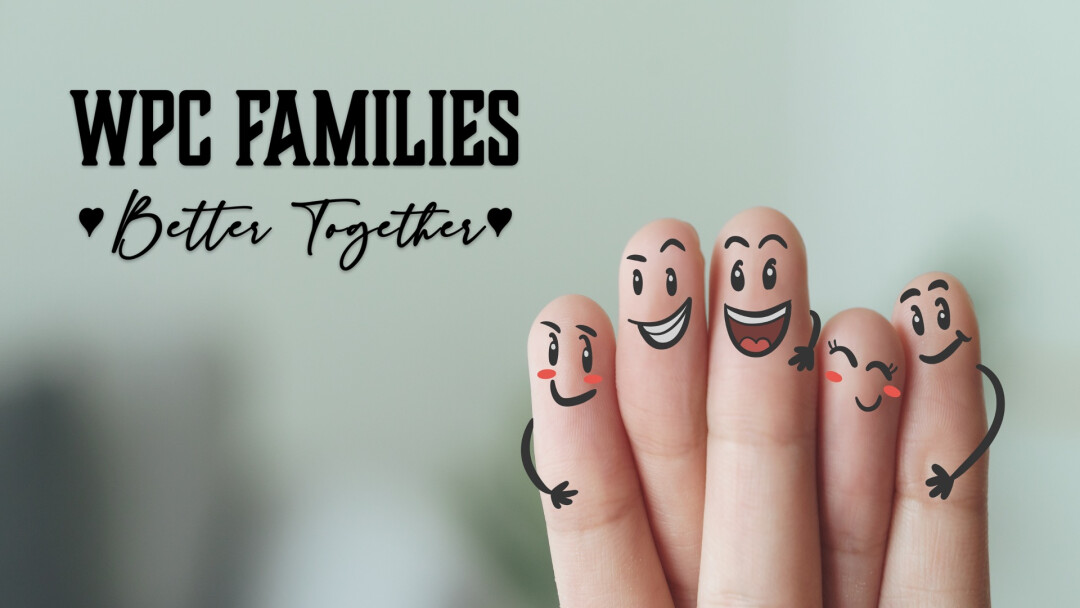 WPC-Sponsored Activities Appeal to the Kid in All of Us!
We are planning some fun and exciting events for the fall to engage our youngest (and maybe not so youngest) church members, visitors, and guests. All members of this extended family are invited! To participate in these entertaining intergenerational activities – usually involving food, and always full of warmth and laughter–be sure to make WPC Families part of your fall calendar!
Here's some information on our first few events, and you can find the entire season's events on the WPC Families Facebook page, or on our website page, mywpc.org/families.
Family Pizza Party – September 15
First up is a new event for this year. On Friday, September 15, everyone is invited to join us in Stevenson Hall at 5:30pm for a Family Pizza Party sponsored by WPC Families. We will provide a make-your-own pizza kit from a local restaurant for all registered families/groups. Everyone will create their masterpiece pizza, we'll bake them in the kitchen, and voilà, dinner is served! Each kit will be cheese/pepperoni. If you would like any other toppings, feel free to bring some (either for your family pizza, or to share). Registration is required for all participating groups so that we have enough pizza available for everyone.
Register for Pizza Party
Registration Deadline: Close of Business Tuesday, September 12
Trunk or Treat Returns – October 29
Our October event is the ever-popular Trunk-or-Treat. This year, the T-or-T will be on Sunday, October 29, from 4-5:30pm. We will need the support of the entire congregation to be in the back parking lot handing out candy or treats from the backs of our cars to the kids in our community. This event takes many to be successful, and it is so wonderful to see how many in our church community pull together (into the back parking lot- pun intended!) to make this a successful event. It is so amazing to see everyone together, visiting each other's cars, catching up, talking to the kids, and enjoying the evening.

Trunk-or Treat will again be advertised to the community this year so this is a great opportunity to get to know many of our youngest Williamsburg neighbors! The sign up to host a trunk will be posted in early October. There is no registration just to attend!
Macaroni and Cheese Cookoff – November 10
The fun continues on Friday, November 10 at 5:30pm with the return of the popular Macaroni and Cheese Cookoff! Yes, you read that right–macaroni and cheese, not chili! Let the competition begin! I know there are some family-favorite recipes floating around WPC, and now is the time to show them off. And yes, of course, there will be prizes. Voting will take place after everyone has a chance to partake. The "golden spoon" is ready for its next home!
And More…
Excited to hear more? Can't wait to see what we have coming up in December and beyond? (Hint, it's a couple of CELEBRATION , FAVORITE, and WONDERFUL events). Oh, and you won't want to miss Galentine's Day. . .