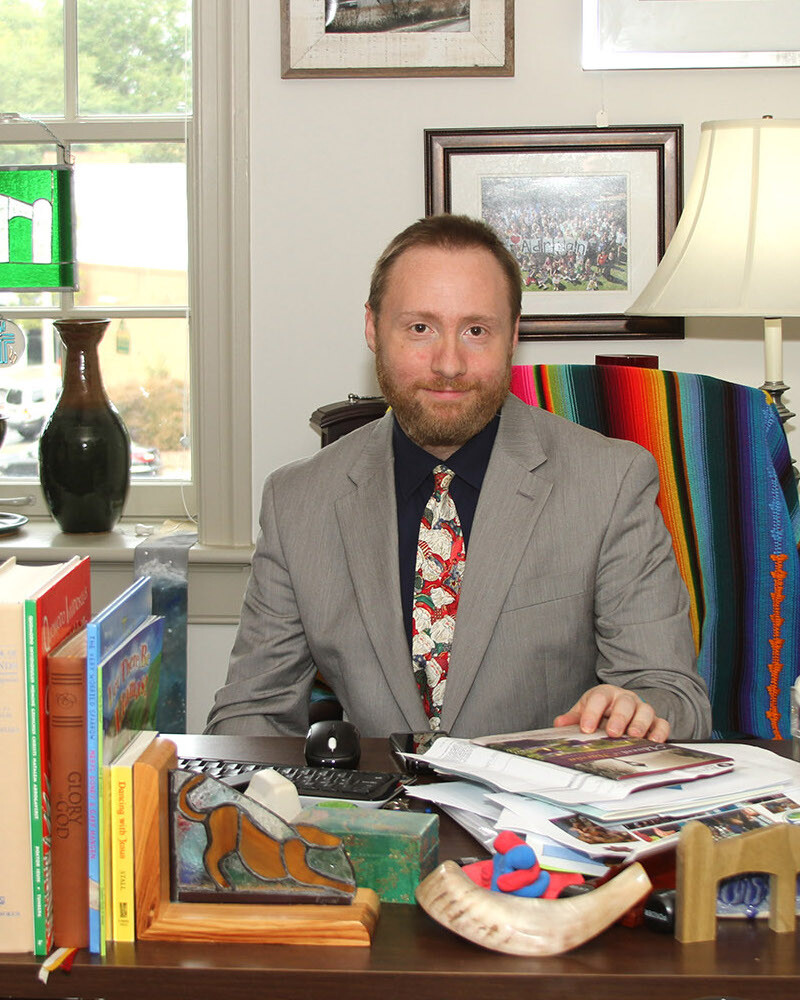 "A" Williams
Director of Education Ministries
"A" Williams has been the Director of Educational Ministries at Williamsburg Presbyterian Church (WPC) since 2016. Prior to his time here he gained a BA from Mary Washington College in 2000, then worked in Accounting, Education Services, and IT before receiving his Master of Divinity degree as a biblical language scholar in 2009. Following graduation, he spent nearly 8 years in Charleston, SC at Harbor View Presbyterian Church before coming to WPC.
During his ministry career. "A" has focused on helping churches through times of transition, implementing Education into all the work of the church, as well as focusing on caring for the whole of all people. He believes the best curriculum for Christian Education is found in church life and strives to connect people with each other while maintaining a passion for helping churches look beyond their walls and connecting with the world in creative, contextual ways. Over the past few years, he has also been able to teach and be part of cohorts at the regional and national levels focused on the theological themes of wholeness, Imago Dei, gender and sexuality, play, safe space, embodiment, coexistence, community, visioning, wisdom, and belonging. Likewise, he has been able to work in the larger Church on educational programming surrounding youth, college students, aging, multi-sensory worship, simulations, transitions and trauma, neuro-divergence, mental health, justice issues, creation, spirituality, incarnation, discernment, family faith, and curriculum development.
When not involved in ministry related activities, "A" can be found playing volleyball and ultimate frisbee, enjoying music and games with friends, or doing work in the areas of theatre, diabetes education, communication, sexual violence prevention, IT, human communication, and other such things. He has been married to Phoebe Williams since October 2004.