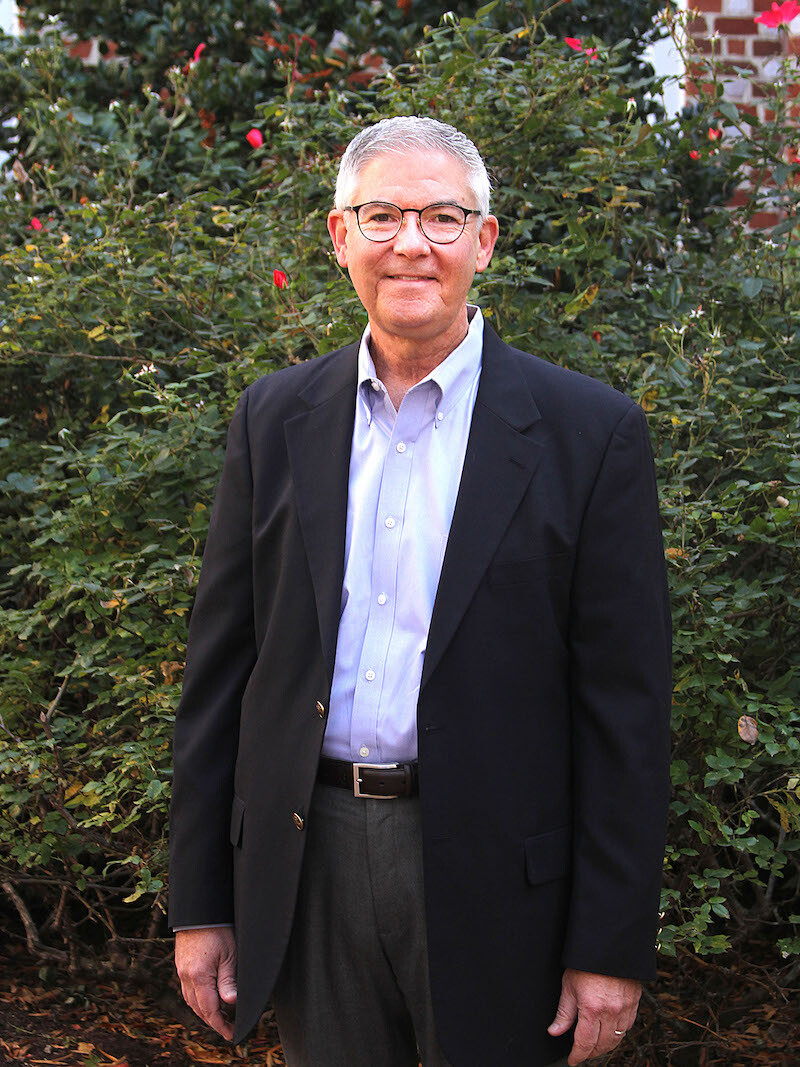 John E. Morgan
Pastor, Head of Staff
Office: 757-229-4235 X121
John is a life-long Presbyterian. His father is a Presbyterian minister and John was born while his father was a student at Louisville Seminary. His passion is preaching, and he practices a form of collaborative preaching which involves congregation members in sermon formation. He holds his Roundtable gatherings several times a year.
John's family is his greatest joy. Ellen enjoys being involved in a variety of ways in the church and in the local community. She is an advocate for the role of children and youth in our church. She loves cooking, menu planning, and eating new foods and ethnic cuisines. She believes there is something about God's gift of food that enables us to share each other's lives. Ellen is energized by people and loves gatherings, church and musical events and serving on committees. She earned a chemistry degree from Grove City College, PA and enjoys working in the technical field from her home office.
John and Ellen's two daughters, Erica and Grace, live and work in the Washington, DC area.