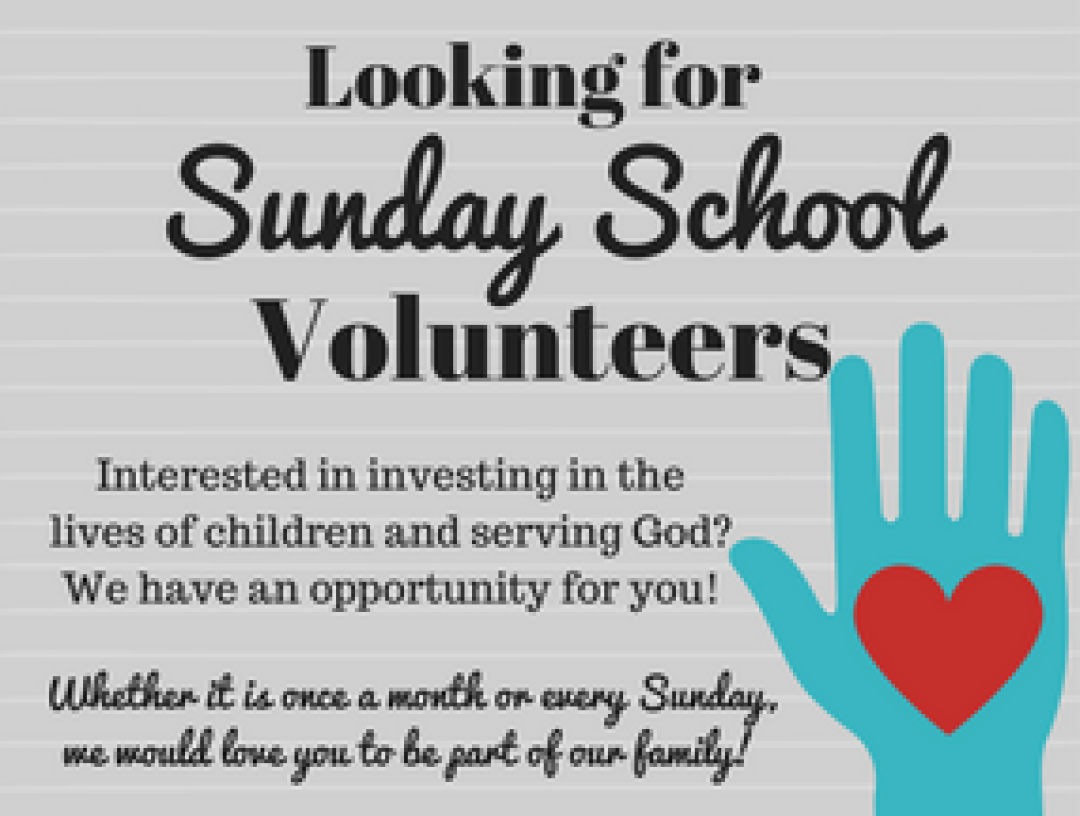 We are looking for a few more people willing to help with our Sunday Morning Classes for Children and Youth. As you can see below, we have need in a number of roles. No matter if you can commit for a year, a semester, a quarter, a month, or just as a sub on occasion, please contact our DEM "A" Williams ( ).
Sunday Supervisor – Once a month – Be on call for help needed in the education wing during the education hour. Clean up gather together materials, check in on classrooms, fill in for a teacher in case of emergency.
PK-K Assistant – Year, Semester, or Quarter – Assist teacher with lesson plan from predesigned curriculum. Also, help with snacks, bathroom breaks, and play.
Younger Elementary Co-Teacher – Year, Semester, or Quarter – Work with our 1st and 2nd graders as part of a teaching team. Predesigned curriculum includes video, bible story, crafts, and art.
Older Elementary Classroom Helper – Year, Semester, Quarter, or Month – Assist our Older Elementary Teachers with classroom needs and leading parts of predesigned curriculum
Middle School Co-Assistant – Pre-scheduled Sundays for Semester or Year – Work with our Middle School teacher to help lead discussion and activities as the students journey through one half of the bible.